The NDIA is committed to ensuring that lesbian, gay, bisexual, transgender, intersex, queer, and asexual (LGBTIQA+) people with disability have an equal and equitable chance to benefit from NDIS.
The NDIA LGBTIQA+ Strategy (the strategy) outlines our commitment to being respectful and responsive to the diverse needs of people with disability who identify as LGBTIQA+, their families, carers and communities.
A range of actions have already been taken to improve the experience of LGBTIQA+ participants which are having a significant impact. Our strategy will build on these foundations to ensure the best outcomes for LGBTIQA+ participants and communities.
The strategy was developed in consultation with people with disability who identify as LGBTIQA+ and peak organisations in the LGBTIQA+ community and disability sector.
Thank you to everyone who contributed to the creation of the NDIA LGBTIQA+ strategy. We want to acknowledge your valuable input and your patience as the strategy was developed.
To view the strategy click below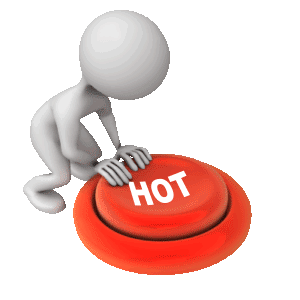 International Lesbian, Gay, Bisexual, Trans and Intersex Association. A worldwide federation of more than 1,600 organisations from over 150 countries and territories campaigning for LGBTQIA+ human rights.
queerspace is an LGBTIQ+ health and wellbeing support service established in 2009 by LGBTIQ+ communities for LGBTIQ+ communities. queerspace has a focus on relationships, families, parenting and young people and offers co-located services across the north-west metropolitan region of Victoria.
ReachOut is the most accessed online mental health service for young people and their parents in Australia.
A service that joins thousands of members across Victoria with safe and inclusive services for LGBTQIA+ young people.



Australia's organisation for LGBTQIA+ youth - smashing homophobia, biphobia and transphobia through life-affirming events, education and youth empowerment.

Provide an accepting and inclusive environment for all Aborignal and Torres Strait Islander people who identify as brother boys, sister girls or LGBTQIA+


Providing a safe, inclusive and confidential space to access preventative, holistic healthcare solutions for the community in its entirety, with a passion and focus to improve health outcomes for the LGBTQIA+ community.
TGV is Victoria's leading body for trans and gender diverse advocacy. We work to achieve justice, equity and inclusive service provision for trans and gender diverse people, their partners, families and friends.
Rainbow Love Wedding Directory
A directory to make planning your special day as blissful and stress free as possible, without the added worry of any prejudice or judgment. After all, planning a wedding is hard enough!