For members of the LGBTQI+ and gender diverse communities and their allies.
Tailored and specialised disability
support services Australia wide
Community access and recreational services to support those who cannot easily access them.
Personalised assistance around the home to improve overall quality of life.
Allowing individuals with disabilities to socialise and engage with the greater LBGTQI+ community.
Respectful organisation of an individual's support services to maximise their potential.
Specialist Support Coordination
Support Coordination for individuals whose situations are more complex and require the attention of a more experienced practicioner.
Psychosocial Recovery Coach
Further organisation of supports in cases where Mental Health plays a large factor.
To ensure we're doing our part to minimise the spread of COVID-19 in our community, and due to the current lockdown in place for Melbourne, Pride Disability Services are launching our Virtual Support Services and are now offering 1:1 supports via Zoom, and as an innovation to service delivery we are also very excited to announce our Virtual Social Groups which is temporarily replacing face to face supports delivered by our Open Choices Program.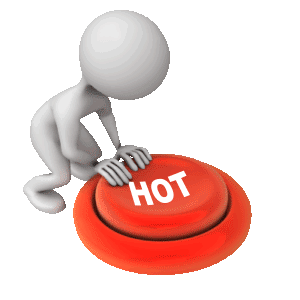 To view the Price Guide, hit the hot button
Temporary Transformation Payment (TTP)
A number of supports in the Assistance with Daily Living Support Category and the Social, Economic and Community Participation Support Category are in the scope of the Temporary Transformation Payment (TTP). These supports have two support items, in line with the following example. 01_011_0107_1_1 Assistance With Self-Care Activities - Standard - Weekday Daytime 01_011_0107_1_1_T Assistance With Self-Care Activities - Standard - Weekday Daytime - TTP The price limit for each TTP item is higher than the price limit for the non-TTP item. The difference in price limits will be 4.5% of the standard price from 1 July 2021.
Pride Disability Services Pty Ltd are a registered Service Provider under the NDIS with Provider No. 4050030036 Registration Id: 4-4331-2968 and currently offer services in Brisbane, Sydney, Melbourne and their regional areas with the planned expansion into Perth, Adelaide and their regional ares in the near future.
Living with a disability is challenging enough without the fear of judgment or prejudice based on gender identity or sexual preference. As Australia's only LGBTQI+ and gender diverse specific Disability Support Agency we have created a safe and inclusive space for individuals to access NDIS support services. Below is a list of services we can offer on your NDIS plan.
VAU D'VILE DRAG CABARET RESTAURANT
​
Come and join us at Vau d'vile Drag Cabaret
​
Restauraunt Address: 62-70 Johnston St Fitzroy
​
WHEN:
​
FRI NOV. 2 6TH | 5 . 3 0 - 8 : 0 0PM FRONT BAR- SOCIAL GROUP & MUSIC. COST: FREE
DRINKS & SOFT DRINKS AT OWN COST.
8 - 1 0P M | FULL DRAG SHOW COST: $ 2 5
​
Please Note: Due to Government Restrictions, Everyone Must be Fully Vaccinated, to entre the Venue.
To register your interest for an evening full of Laughs, Dancing and Social Interaction, please contact info@pridedisabilityservices.com.au
Get In Touch
We would love to hear from you
Office Hours:
Mon-Fri: CLOSED to public (Due to Covid-19)
Sat-Sun: CLOSED
​
Direct Support Hours Delivered by staff:
Mon-Fri: 24 Hours a Day
Sat-Sun: 24 Hours a Day
​